We'll be closed from Saturday Dec. 22nd  To Dec. 25th Tuesday. 
Resume regular business hour on
Wednesday Dec. 26th, 2018
Christmas is about spending time with family and friends. It's about creating happy memories that will last a lifetime. So is tiles in your house. It's a pleasure to work with ones with came to us; from Homeowner to Designer,  Architect to Developer, Contractor to Vendors.
We appreciate YOU came to us, and hope to serve you again in the near future.
If you haven't work with us and thinking to have renovations soon, 
welcome to our showroom, our Sales team are here to help pick out your dream designs for bathroom and kitchen.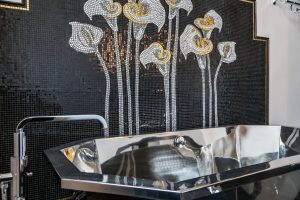 Celebrate the Wonder and the Joy of the Festive Season. Merry Christmas & Happy New Year!
Closing on Tuesday Jan. 1st, 2019, resume regular business on Jan. 2nd, 2019